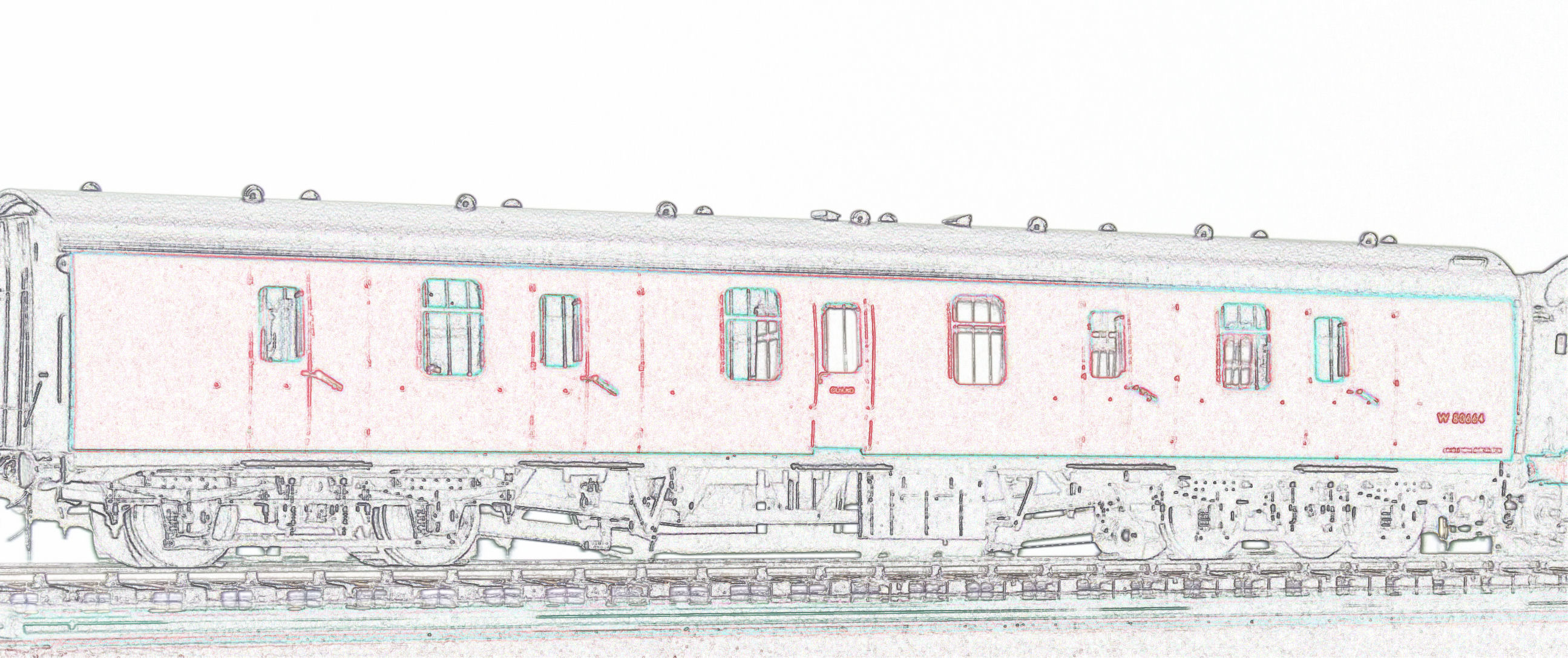 Welcome to the Easy-Build News page. This page is where additional information, ideas and news bulletings that might be of interest to existing and new customers alike is to be found. Since Easy-Build is a small concern I cannot say how often this page will be updated, so do make a point of checking to see what's happening in the the Easy-Build camp.
10/09/2019 Guildex is now behind us for another year. It was a pleassure to meet so many friends once again and we would like to thank everyone for the great response we had to our new Carflat kit, your comments and support makes it all worthwhile. Now it's on with developing more ideas - no rest for the wicked!
31/03/2020 We would like to send all our customers our very best wishes at this very worrying time. We are able to process orders within the governement guidelines by posting items during our limited ability to go to the post office. Obviously our usual prompt mail order service will by necesity be slower, but will get things posted as soon as possible. We are using this enforced hibernation to do as much development work as we can so you can look forward to some new items added to the range once this crisis is over. Take care of yourselves in the meantime and we look forward to seeing all our friends again very soon. STAY AT HOME!
26/09/2020 Greetings to everyone, we hope you are all managing to stay virus free and sane in these very strange times! We have not been idle since the lockdown started, in fact we have made very good use of the time by pushing ahead with our plans for a range of Mk1 Pullman stock. As you will see within these pages the first offering is now ready for release. We are currently writing up the instructions, which although do follow the general pattern of our other carriage kits, there are differences that require additional steps adding, plus illustrations of course. In addition to the Pullman stock we are working on another project that we are very excited about, what is it? Wouldn't you like to know? You will need to watch these pages for more news...
02/11/2020 Following the success of our recent involment with the MIGO virtual exhibition we would like to thank those of you expressing an interest in our new Pullman kits. Unfortunately things are moving faster than we can keep up with so we have had to delay the actual release of these kits by one month because of continuing delays caused by our suppliers still being so far behind. In light of recent government announcements regarding Covid19 we think delaying the formal release for a while longer will allow us time to get things better organised as well as relieve some pressure on our suppliers. We are sorry for any disappointment this causes, but it is entirely out of our control, however we are confident that the first kits will be available in good time for (your locked down?) Christmas. Watch this space for udates. Stay safe!
06/12/2020 THE WAIT IS OVER! Our new Pullman Parlour Seconds are now ready for despatch in pleanty of time for Santa to deliver them to a stocking near you! We're still experiencing problems caused by Covid, but the basics are now to hand. We would like to thank you all for your patience and thanks also to the customers that have placed their orders just as soon as the kits were done - we really do appreciate your support. Next on the horizon will be the Parlour Firsts, being very similar in style it makes sense to do them early in the new year and then the Kitchen cars. With regard to Hardian Bar (Nightcap Bar) we will be looking for for those interested in having one to make contact before embarking on producing a number of them for stock. We think producing them in small batches is probably the most sensible way to go, much like our Inspetion Saloons. So if you want one - tell us!

This will probably be the last update before Christmas, so we wish you all the very best for what will be a very strange festive period for most of us. However if Santa were to bring you a Pullman (or two?), or anything from our extensive range, you might not miss too much the now banned hugging and kissing of lesser seen relatives and friends and please Boris too - Result! Stay safe and we look forward to seeing you all at a show in 2021.
09/02/2021 Hello once again from a socially distanced EasyBuild team! We're continuing to work on our new developments and as a result can announce the first examples of the Pullman Parlour Firsts are now ready for despatch. In fact, they're reaady before we've had time to put an example together for photographing, must try harder! We did have a setback in that we made a mistake on the etch design that rendered the tables useless. However, our etching company have done a sterling job and worked with us to get a new tables etch into prodution very rapidly, these will be posted out separately once they become available. In other news, the new Cartic4 has moved a step closer with the completion of the etches design stage. This has proved to be a massive undertaking due to the level of detail we want to include to make them truely stunning. There's still much to do, but what we've done so far we're very happy with, please check back for more updates soon. We hope you are all managing to stay well and getting as much model-making done as possible. Stay safe and stay well.
10/04/2022 Well where did all those months go since the last post? We are busy working on a number of ideas, but, like many businesses we are experiencing difficulties in getting materials and now soaring prices. We have now completed the basics of the Pullman project which means all the variants are now available. What we haven't been able to do is create demo models of them yet, but we will of course. The next project to hit the shelves will be the Cartic4 articulated car carrier set. At this time, we have all the etches to hand and are now turning our attention to producing the castings and plastic components. More immediately there is some bad news in the shape of price increases. If you reading this as a result of seeing the price increases here's the rationale: Royal Mail have increased the cost of 1st class signed for small parcels by some 13% (£4.85 up to £5.50) since the beginning of April, we simply cannot afford to absorb that increase. We have therefore had to decide whether to increase the cost of the kits, or charge appropriately for postage, we have decided to do the latter. In a similar way, we have decided to stop posting to overseas destinations, we are sure you will be aware of the ridiculous obstacles companies now face when trying to sell to European countries since the great negotiations done by our Government with the EU - it's just not worth the hassle. We are truely sorry, but that's the reality of the situation as it currently stands. Next time, there will only be good news - hopefully!
03/07/2023 Greetings! We've been very quiet again, too quiet for too long. However, that doesn't mean we've not been working. The long awaited classes 104 and 110 DMUs are progressing and it will not be long before we will have sample parts on the stand and shortly afterwards the actual kits. Due to the size of our kits range we are now having a slightly different approach to what stock we take to exhibitions simply because we do not have room to take substantial stocks of everything! It is therefore advisable to contact us prior to a show with your needs so that we can ensure you will not be disappointed. Whilst most items are in stock, please do give us as much notice as possible so that we can also pack your order - DMUs take a lot of time to pack!
Next Show: Guildex Stafford September 2023 - Do come to the stand and say "Hello".
That's it! Thank you for visiting the site.